Company Profile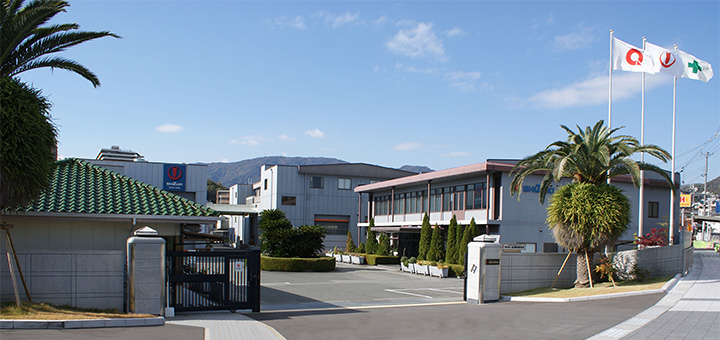 Company Data
SHIZUKI ELECTRIC COMPANY INC.
* The Company was named after the famous castle, Shizuki Castle, in Hagi City,
Yamaguchi Prefecture where the company founder Mr.Shigeo Yamamoto grew up.
10-45 Taisha-cho, Nishinomiya, Hyogo 662-0867, Japan
TEL: +81-798-74-5821
Founded
March 10, 1939
Corporate Governance Structure
Shizuki has adopted a company with committees system.
Paid-in Capital
\5,001 million(As of March 31, 2019)
Management Philosophy
Shizuki Philosophy
We respect humanity, satisfy our customers, through lean and green manufacturing,
and contribute to society through future developments within our organization.
Guiding Principles
1. Our job means our commitment, and the workplace is where we fulfill it.
2. Find ways to achieve our goals. Never think about why they are impossible.
3. Use your wisdom. Be thoughtful. Take action.
Main Business Line
1.Capacitors and related equipment and facilities
2.Electrical machinery and equipment
Directors and Officers (As of June 30, 2019)
| | |
| --- | --- |
| Chairman of the board | Kaoru Ito * |
| Board member | Nobuaki Adachi * |
| Board member | Tetsuya Tomomatsu * |
| Board member | Norihiko Yamamoto |
| Board member | Kimitoshi Mori ** |
| Board member | Kazuyoshi Tani ** |
| Board member | Makoto Matsuo ** |
* Officer
** Independent director
Officers
| | |
| --- | --- |
| Exective Chairman | Kaoru Ito |
| President & CEO | Nobuaki Adachi |
| Vice president | Tetsuya Tomomatsu |
| Executive officer | Atsushi Oda |
| Executive officer | Yoshio Koyama |
| Executive officer | Hironori Aihara |
| Executive officer | Masanori Otsuki |